Developed by High Tea Frog and published by Coatsink, Cake Bash is one of the best party games we've played in a while. Here you take control of one of a variety of baked goods, from delicious little cupcakes to French Fancies and donuts. Each with their own selection of skins to choose from, these delectable dishes will face-off to see which treat looks the tastiest!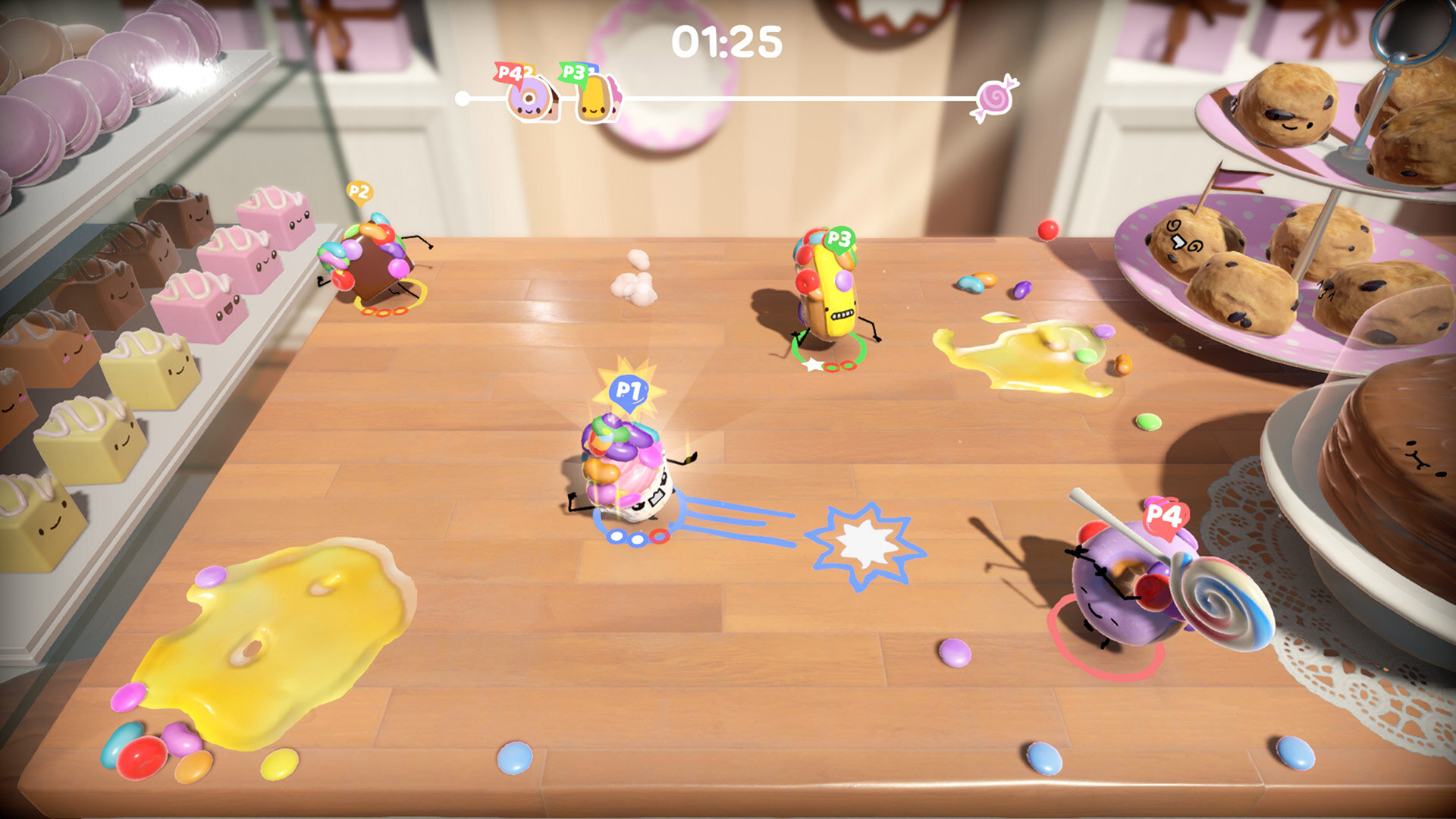 Each game is played in rounds, with different types of round to be voted on. These can vary from who can get the most sweets stuck to them, to cracking open the most fortune cookies and toasting the best marshmallows. Each round is a lot of fun, and the differing challenges available makes it a hilariously manic party game where anybody could win. Being able to sabotage other players by attacking them can sometimes give you a chance to claw back a victory, but ultimately it comes down to who spends the coins they win in each round wisely.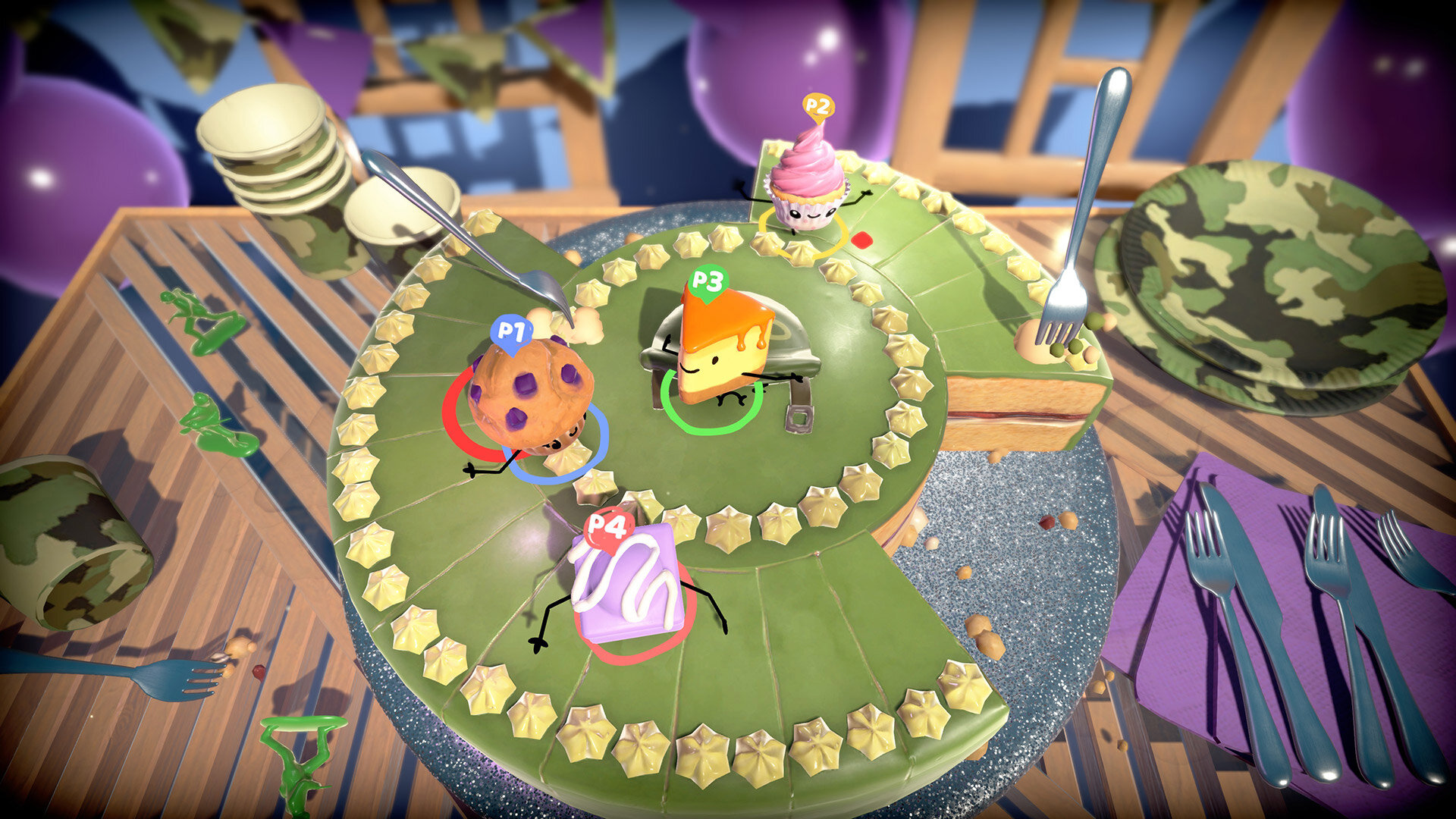 At the beginning of a game, you will be given an idea of what kind of treat a customer is looking for, and during the special Shopping rounds you can spend your accumulated coins to decorate yourself to be as tempting as possible. For a cheaper option, you can purchase mystery decorations which are dispensed at random - you could get something great, but you're just as likely to get something nasty.
Cake Bash is a really adorable, aesthetically pleasing game, with fantastic detail on everything from the characters and the variant skins on offer, to the level settings. It is done in a gorgeous combo of semi-realistic and cartoon-y style, with characters having the cutest little stick-man arms and legs and little emotive faces. The soundtrack works perfectly too, with catchy tunes playing along in each level.
Cake Bash feels great to play, with responsive controls that make every bash feel fair. A lot of things come down to perfect timing or dodging out of the way of projectiles and your opponents, so not having to worry about the controls fighting you is ideal. The controls themselves are simple to get the hang of too, with X allowing you to hit other players to knock sweets off of them or to drop sparklers, and can be held down for a stronger hit when you need a bit more oomph. Weapons such as lollipops can be picked up using A before being used to give yourself some more power and reach, and you can dash up to three times (with a short cool down to reset) to save yourself from pigeons and other players.
There's tonnes of fun to be had whether playing alone against bots or online players, or playing on the couch with family. As you play, you'll unlock new skins for your characters as well as new level settings and game modes. And with the main aim of the game being to have the tastiest treat, with your chances improving by purchasing decorations with the in-game coins, winning the Cake Bashes doesn't necessarily mean you'll win the game - and that keeps the challenge fresh and exciting, game after game.